Acme Point of Sale and MailChimp
Buy Low
Sell High
Promote Profitably
Do it Everywhere
Freddie (da monkey) clearly belongs atop pillars 2, 3 and 4. MailChimp's
Entrepreneur Plan
is free forever, their email templates are mobile responsive (smartphone friendly) and the
MailChimp Mobile
app for Android and iOS let's you manage your list, send campaigns and view reports from anywhere you can get on the web. Here's how to use Acme and MailChimp in a nutshell.
Capture customer email addresses during transaction entry in Acme as well as online through any of MailChimp's social media integrations. Facebook and Twitter are favorites among specialty retails and many customers.
Sell something (or don't) then use Acme Nexus to tag customers based on what they have or have not bought, how much they spent, when their last purchase was, etc.
Export/import the customer list and send personalized marketing and up-sell messages that your customer can relate to.
Check out this short video an example and a little more on the 4 pillars of Acme.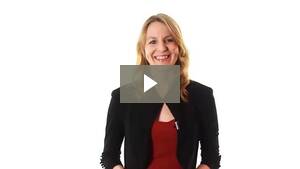 MailChimp is an incredibly powerful, fun to use email marketing program that is perfect for most specialty retailers. If you'd like to avoid the complexities (and costs) of some of the bigger marketing programs you'll likely find that MailChimp's focus on key features hits the sweet spot. Acme's NeXus makes it easy for you to feed the Chimp your Acme customer list and smile all the way to the bank... If you've been around Acme long you've heard us talk about the 4 pillars. Maybe we should change that to "4 pillars and a monkey"... The 4 pillars of Acme: